List 10 of your favorite celebrities that you find attractive, then tag 5 of your friends
1. Tetsuya Komuro. Duh.
2. Heath. jndksjns.
3. Toshi.
4. Amanda Tapping.
5. Cate Blanchett.
6. Richard Dean Anderson.
7. Alexander Siddig.
8. Patrick Stewart.
9. Shirley Manson.
10. Yoshiki. (STFU)
Not tagging. Do it if you feel like it.
I wish I had more to say. -_-
Here. Have a hottie.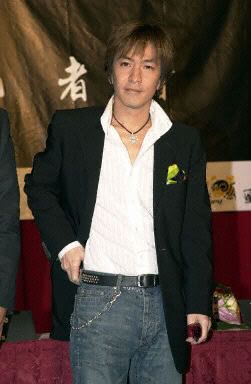 Ohh yeah.
Current Mood:
nauseated
Current Music: globe - Inspired from R&B